Website Domain & Hosting Service
We ensure that your website is quick, safe, and always available, so that your visitors and search engines have belief in you.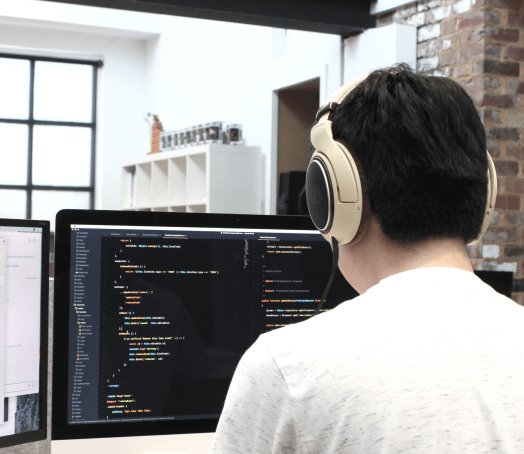 What we do
Web Hosting Service- A Step Towards a Successful Online Journey
'IPRS Consultants' reliable website hosting offers an irresistible connection that ensures your website's stability. When you connect with us, one of Pakistan's finest web hosting companies, you often get complete control, a high uptime ratio, and technical support 24 hours a day, seven days a week. Especially Our comprehensive variety of highly secure website hosting services, which includes WordPress hosting, VPS hosting, dedicated server hosting, E-commerce hosting, CMS hosting, and Linux hosting, offers a simple solution for any requirement. We always take care of any technological issues that are preventing your website from succeeding. Moreover, the most recent high-performance web hosting servers are built to overcome any obstacle and provide perfection on all levels. You may simply maintain and operate your website without being skills by using our simple control panels. Meanwhile, we offer the best web hosting in Pakistan to help businesses connect to the internet. IPRS Consultants, unlike other web hosting companies, offers backup and data protection services. Your data is secure and protected under our data recovery policy. If your data is accidentally lost, you can contact us and we will provide you with a backup. Our web servers are also updated on a regular basis to ensure that your website is never infected with malware or viruses.
Why Choose
IPRS Consultants As Your Shared Hosting Provider
For all sorts of websites and sectors, we provide economical, fast and reliable shared web hosting services. Our team takes care of the entire migration procedure quickly and effectively. As part of your membership, we'll move your websites to our servers. Our shared web hosting plans come with unlimited bandwidth and SSD disc space, as well as malware protection and domain registration. We also offer free SSL certificates for all the websites we host and 24/7 expert technical support. Get access to a shared hosting server that puts your website in front of more people and ensures it runs smoothly.
Our Features
What Makes IPRS Shared Web Hosting So Awesome?
The Fastest Shared Hosting
Complete Server Solutions
1 website
10000 Visits Monthly
30 GB SSD Storage
100 GB Bandwidth
1 Webiste
10000 Visits Monthly
30 GB SSD Storage
100 GB Bandwidth
1 website
10000 Visits Monthly
30 GB SSD Storage
100 GB Bandwidth