Cyber Security Service
Next level security that detects, protects, investigates, and corrects problems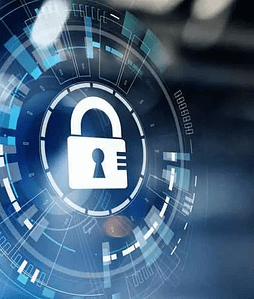 What we do
Cybersecurity Service That Strengthen Your Defense Capabilities
IPRS Consultant is Pakistan's premier digital security company committed to providing innovative security solutions to businesses. We consider that everyone deserves secure and reliable access to the digital world. Without the anxiety of cyberattacks and various other potentially dangerous IT issues, You can be concentrate on meeting your company's objectives and expanding your business. We always give our best to provide the most convenient, reliable and trusted security services and solutions in Pakistan. IPRS Consultants provides an exceptional combo of innovative and leading-edge technology to enhance our clients' digital experiences. In cybersecurity services, we provide penetration testing report, malware detection, and data recovery solutions to our clients. Our expert's team examines your security issues as well as your business needs, then develops solutions that are tailored to safeguard your organization and ensures its growth. Moreover, our team will continue supporting, investigate, and help you with any digital security issues.
Our Benefits
Why Our Cyber Security Services?
Our Cybersecurity Services protect your business from threats and improve your cyber defenses. You can trust us to deliver complete information and cyber security services. Using our service comes with a number of following advantages:
24/7 proactive protection
Our services closely monitor your systems and respond to any threat or attack in a proactive way. You'll be able to concentrate on your business since you'll know that your IT security is in good hands.
Best solution for your threat profile: Our service collection features a variety of options to meet your individual security requirements. We'll personally assist you in selecting the best solution from our extensive product category, so you can rest knowing your company is safe.
Personalize your cyber security: Our services can be tailored to address specific cyber security risks and safeguard your systems. Set up unique profiles and rules to effectively neutralize risks, and integrate various data and analytics into our dashboards to maintain a comprehensive view at all times. - Save money: Our cyber security services protect you from breaches and attacks on your systems that may ordinarily go unnoticed. You will save the significant costs of an interrupted business and other damages because malicious traffic is reduced and threats are proactively responded too.
IT Experts: We have a team of IT professionals who have vast experience in cyber security. Our experts help you in providing best protection solutions, risk management, data retrieving and recovery or other many issues.
What we offer
Cyber Security Service
Penetration
Testing Report
Penetration testing is a well-managed and controlled simulation of an actual attack of the systems. It gives a clear idea and provides a realistic experience of the type of intrusions which can be done on your information systems.
Malware 
Detection
We offer Malware detection services that works as a malware & cyber attack early warning system for the computer protections. It keeps hackers out of the computer & prevents the information from getting stolen & make your system save.
Data Recovery
Solution
We offer data recovery solutions that accessing & recovering information from digital media that is not accessible through normal means. This service is required in a variety of circumstances, such as user error & deletion, mechanical & physical damage to your storage device. If you've lost data, you'll need to call us to get your digital life back on track.
Informatin Security Analyst
Security Engineer
Penetration Tester
Security Analyst
Information Security Engineer
Information Security Manager
Informatin Security Analyst
Security Engineer
Penetration Tester
Security Analyst
Information Security Engineer
Information Security Manager
Informatin Security Analyst
Security Engineer
Penetration Tester
Security Analyst
Information Security Engineer
Information Security Manager